Cultural Bridge Creator Program
The Cultural Bridge Creator Program (CBC Program) creates a network of regional cultural ambassadors to represent the sustainable development of regional food resources.
Rural Japan holds an incredible diversity of regional cultures that are largely unknown beyond the small communities that have founded and protected them for generations.
​
From biodiverse and sustainable food production, family-run businesses that have lasted centuries, and sustainable design that co-exists with nature; this traditional ecological knowledge is an incredible resource that can help bring prosperity to the rural regions of Japan.
​
The Genuine Education Network Program (GEN) is focused on helping Japan to present and utilize these resources. They have started up the Cultural Bridge Creator Program (CBC Program) to create a network of regional cultural ambassadors to represent and shepard the sustainable development of these regional resources.
​
The CBC Program is currently being developed in Tsuruoka City in Yamagata Prefecture.
This is the only place in Japan to be certified as a UNESCO Creative City of Gastronomy and is a perfect model for how the Japanese countryside can benefit from tapping into its indigenous culture.
First and foremost, it must be pointed out that Yamagata Prefecture is divided into two distinct regions divided by a massive mountain range. These regions are the Murayama Region and Shonai Region.  
​
These regions each have entirely different routes from Tokyo which we will go into detail below. 
The specialists of the CBC Program are known as Cultural Bridge Creators and have been taking part in extensive and comprehensive training programs with GEN since 2016.

So much more than simply translators, the Cultural Bridge Creators train to become experts on the food culture and communities of this region and are actively working to create programs and business opportunities that can help the small rural communities of this area develop into a major culinary destination.
Tsuruoka City and the CBC Program recently finished a successful program that saw culinary professionals from across the world visit and experience this city's rich culinary culture.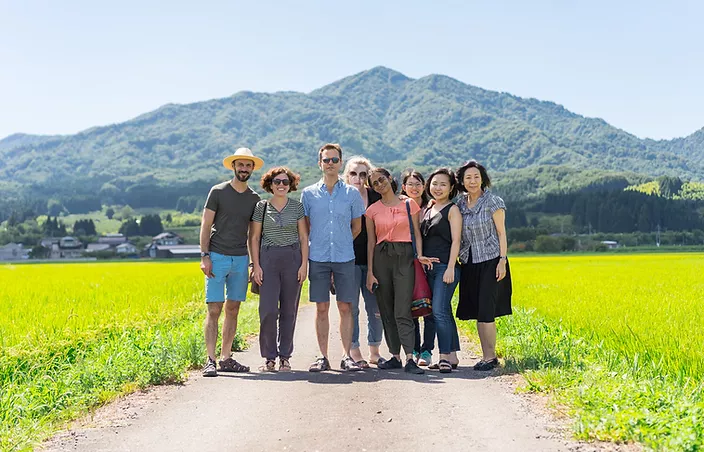 The CBC members served as the hosts and guides for this international delegation and did a magnificent job organizing and carrying out a very complex and busy schedule that saw this group travel to dozens of towns and small communities.
​
Through their efforts, this diverse group of chefs, economists, and tourism experts were able to see all that this region had to offer in an authentic and enjoyable educational trip.
The CBC members planned a variety of presentations and hands-on experiences for this delegation and were there for the entirety of their stay to translate and co-present the dozens of intricate food cultures of the many small communities that make us this region.
​
From the fishermen of Yura, to the mountain monks of Mt. Haguro, the CBC ambassadors are striving to link together this region and become the experts who can make this food culture accessible to international guests like this.