Tsubamesanjo Fair in Los Angeles
A special event bringing special crafts and artisans from Niigata Prefecture to Los Angeles on October 28th and 29th 2023.
The Hidden Japan will be hosting a special overseas event in Los Angeles, California in collaboration with Tsubamesanjo and the JACCC in Little Tokyo this October.  

Tsubamesanjo is one of the heartlands for artisans in Japan that produces over 95% of the metal kitchenware in Japan and is home to many of Japan's most famous manufacturing companies large and small.  
Artisans representing 14 of these companies will be bringing a large range of crafts to Los Angeles for this special 2 day event with many products not sold in America. This will be an excellent chance to pick up crafts and talk with the artisans who made them directly. 
In addition to the fair, we will also be hosting a variety of craft and cultural workshops with these artisans which we will detail below.
The Hidden Japan will also be at this event to sell package tours where you can visit Tsubamesanjo during your next visit to Japan to meet these artisans in their workshops and take part in an artisan focused tour in their beautiful area.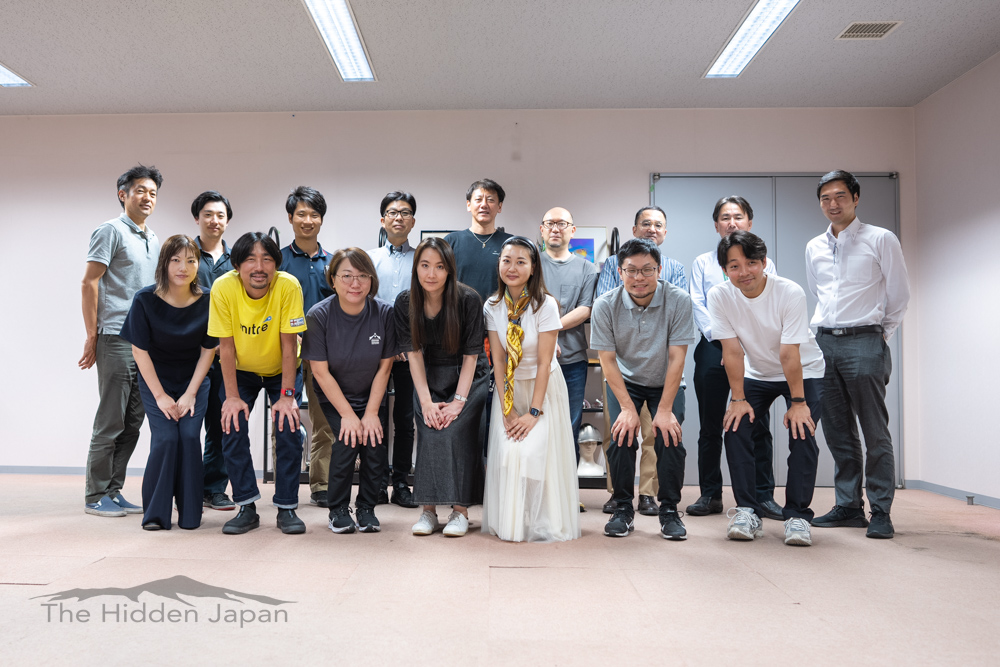 Venue
This event will be held at the Japanese American Cultural and Community Center in Little Tokyo. The main fair will be on the 1st floor in the main exhibition hall. https://maps.app.goo.gl/DtangEgLMeUJ1gfXA
Time
Sales Fair: 11am to 5:00pm 
October 28th and 29th 2023 (Saturday and Sunday)
Workshops: Announcements coming soon 
Main Event: Craft Fair and Grand Opening of the JACCC MISE (October 28th and 29th)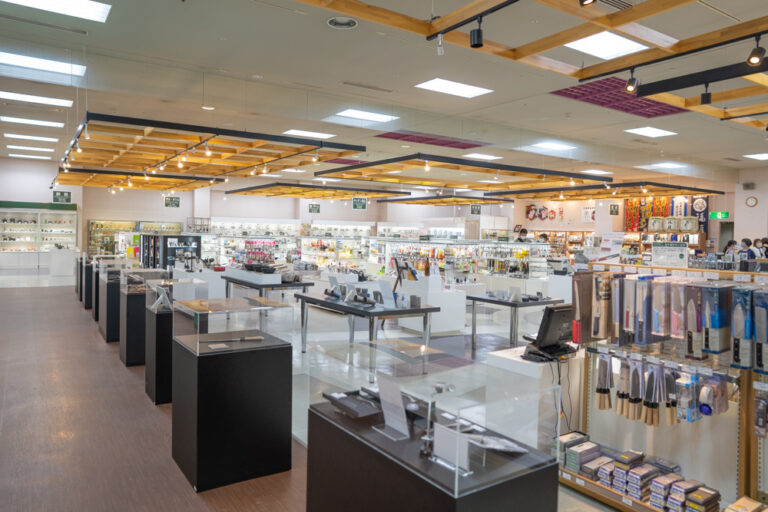 The main event of the Tsubamesanjo Fair will be an open market consisting of over 20 makers selling a wide range of products from Tsubamesanjo. 

This will be a rare chance to meet master craftsmen and women from Niigata and browse a selection of thousands of products brought specially from Niigata to LA just for these 2 days. 

These artisans will also be hosting a variety of demonstrations on how to use their tools and crafts as well as to be on hand to help answer any questions you may have. Additionally, the JACCC's new MISE shop will have its grand opening to coincide with this event and will feature sake tasting at its counter and sell additional goods from Tsubamesanjo in its shop during this event.  
The open market will be held in the Doizaki Gallery on the first floor of the JACCC in Little Tokyo.  

MISE and Market hours: 11:00am to 5:00pm on both days
Sub Events: Workshops with the Artisans (October 28th and 29th)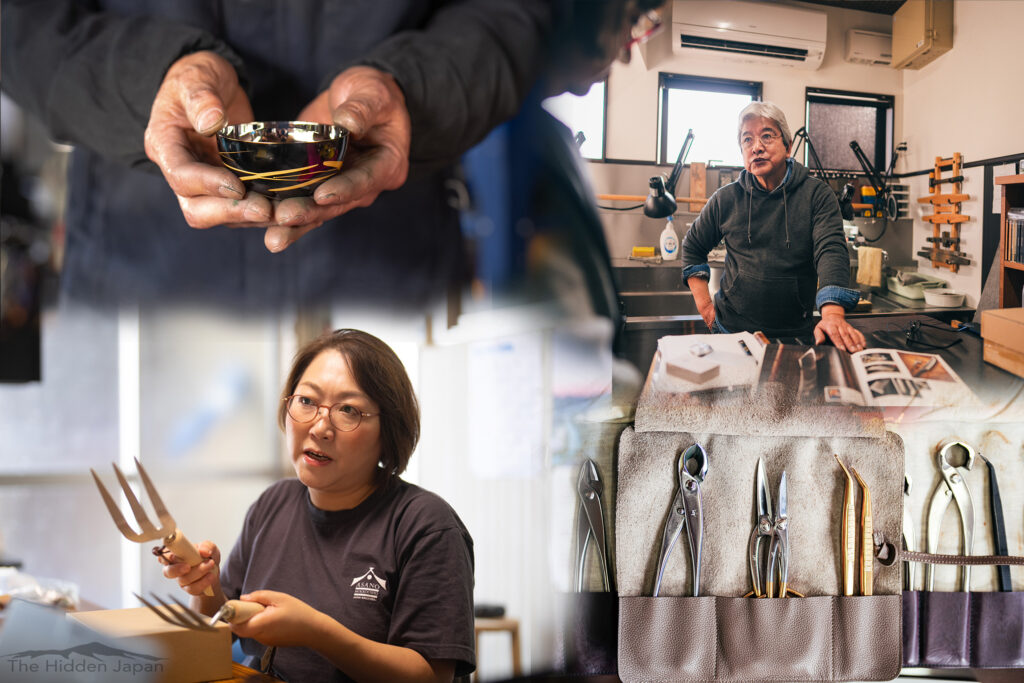 The artisans from Tsubamesanjo will also be hosting a series of workshops in collaboration with the JACCC.
A list of experiences are listed below.  
Note that all of these require advanced reservations, we will provide a link to reserve for these here on September 25th 2023. 
Sign up for all of these events can be found on the event page linked here.
https://jaccc.org/events/grand-opening-mise/ 
Hinoura Knife Workshop: 

Work alongside legendary knife blacksmith Tsukasa Hinoura who is one of Japan's most famous knife makers.  With an average waiting time of 3 to 7 years for his knives, this will be an incredibly rare chance to not only get a hold of one of his masterpieces, but also to sharpen your knife on Japanese whetstone together with him.  To finish the knife, Tsukasa will hammer in his insignia before using an open flame to attach the blade to the handle for you to take home.

10/28: 10am to 12:30pm and 1:30pm to 3:00pm 
10/29: 10:00am to 12:30pm and 1:30pm to 3:00pm 

Japanese Gardening Tools for the American Yard: Rieko Asano is a 3rd generation maker of specialty Japanese gardening tools. Using the Japanese craftsmanship passed down from her grandfather, Rieko Asano demonstrates how specialized tools have been designed for very specific gardening needs. 

Join her as she shows how each of these tools are made to address specific gardening needs, whether in planting, hoeing, clipping and trimming, these tools are "must haves" for the home gardener. Even in space constrained apartment dwellings, plants are a vital part of everyday Japanese living. 

Come and learn how these tools are used in the most delightful and practical ways to address every home gardeners' needs! All materials supplied; this will be a demonstration workshop.

10/28: 11:00am to 12:00pm
10/29: 11:00am to 12:00pm 

$10 per person

Niigata Speciality Sake Tasting:  Join a sake sommelier to sample a variety of sake from Tsubamesanjo and across Niigata Prefecture in the famous mirror polished sake cups from Yamazaki.  These cups boasting the highest grade of polishing of stainless steel will memorize you with their impeccable reflection and beautiful lacquer finish.  Worth upwards to thousands of dollars each, this will be a rare chance to drink from some of Japan's most famous sake cups.

 

10/28: 1:00 to 2:00pm, 2:00 to 3:00pm, 3:00 to 4:00pm, 4:00pm to 5:00pm 
10/29: 1:00 to 2:00pm, 2:00 to 3:00pm, 3:00 to 4:00pm, 4:00pm to 5:00pm 

$40 per person 

 

Delightful Rice Balls Onigiri: Take part in a food workshop made using the rice and flavors of Tsubamesanjo and Niigata.  This will include the chance to buy some of the ingredients used to make delicious rice dishes at home.

10/28: 1:00pm to 2:00pm 
10/29: 1:00pm to 2:00pm

$10 per person

Japan Tour Planning: The Hidden Japan team will have a booth at the crafts fair on both days of the event and will be selling tour packages to Tsubamesanjo and Niigata Prefecture.  We will also be on hand to advise on other forms of travel to Japan and offer full service tour planning for your trip around Japan.  

Note that we will also be selling a wide selection of Japanese knives as well. 

Time: 11:00am to 5:00pm on both days
Free: About 10 minutes per session