Yamabushi Training on Mt. Yudono
A look into the rituals of the ancient mountain monks of Yamagata.
The beautiful and pristine nature of the Tohoku Region is what originally brought me to Yamagata and I have since been on countless hikes, bike rides, and excursions into the mountains and forests that surround my city.
Believe it or not, there is far more immersive way to experience the vast and towering mountain ranges of Yamagata. This is through the Yamabushi mountain monk rituals that have taken place on these mountains for over 2,000 years.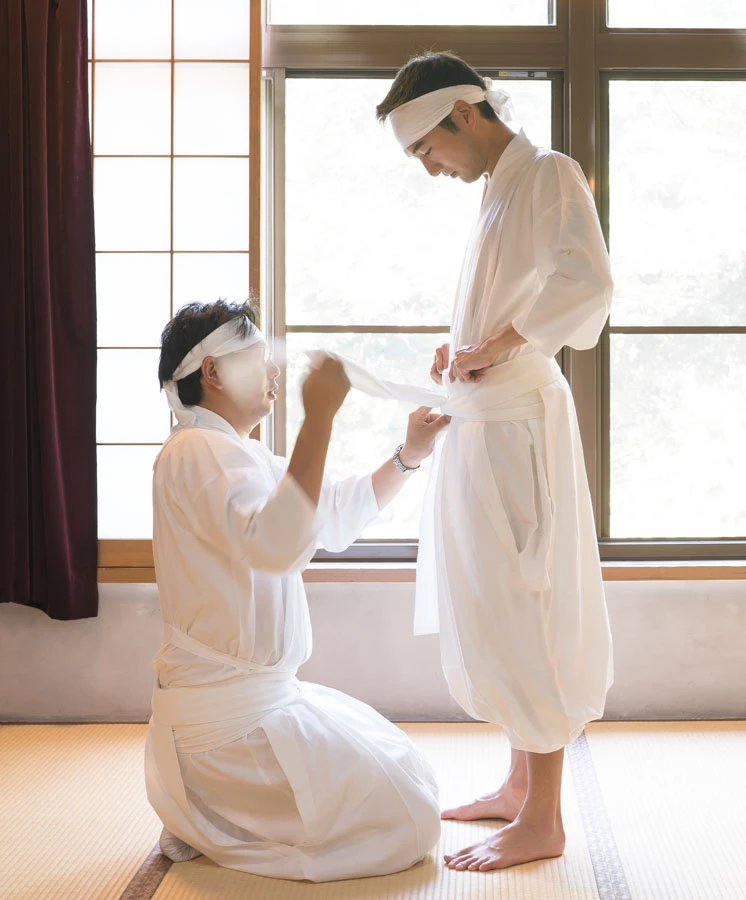 For this training, I visited the Sanroujo Shrine on Mt. Yudono where I donned shiroshozoku robes.
These white robes are the same robes worn by the dead here in Japan. This clothing embodies a core theme of rebirth in Yamabushi training as participants go through metaphorical death and then rebirth through their experiences on the Dewasanzan mountains.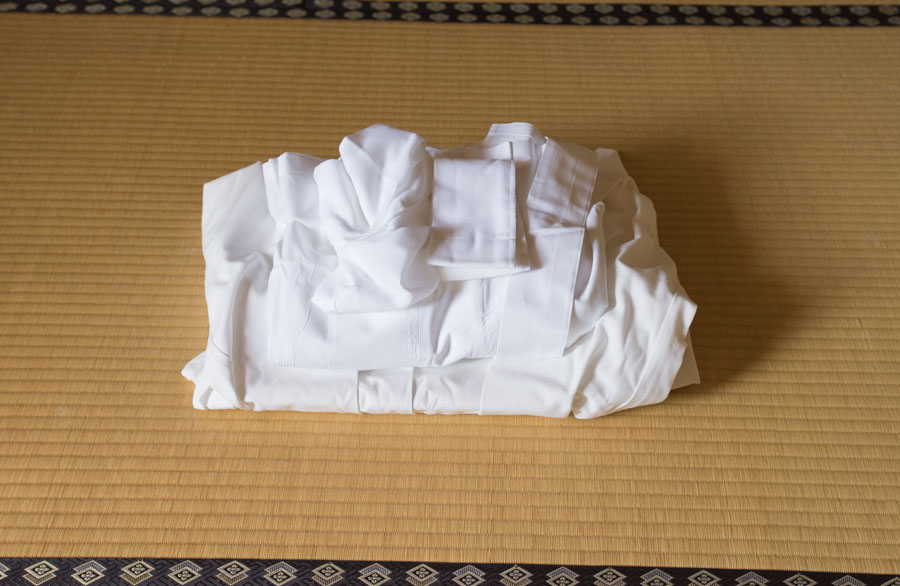 After this we hiked along a forested path along the river to a medium sized waterfall located just beneath the main shrine of Yudonosan.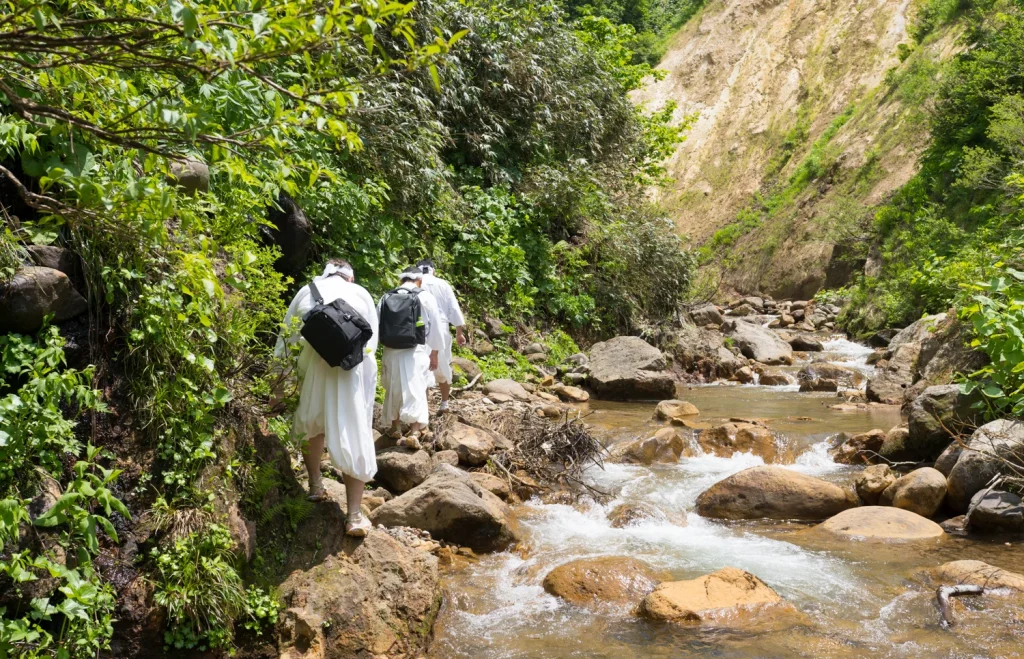 Unfortunately the river and waterfalls were swollen on that day and too dangerous to enter.
Fortunately there was another waterfall located further up the stream right near the main shrine of Yudonosan as an alternate place to perform the waterfall ritual.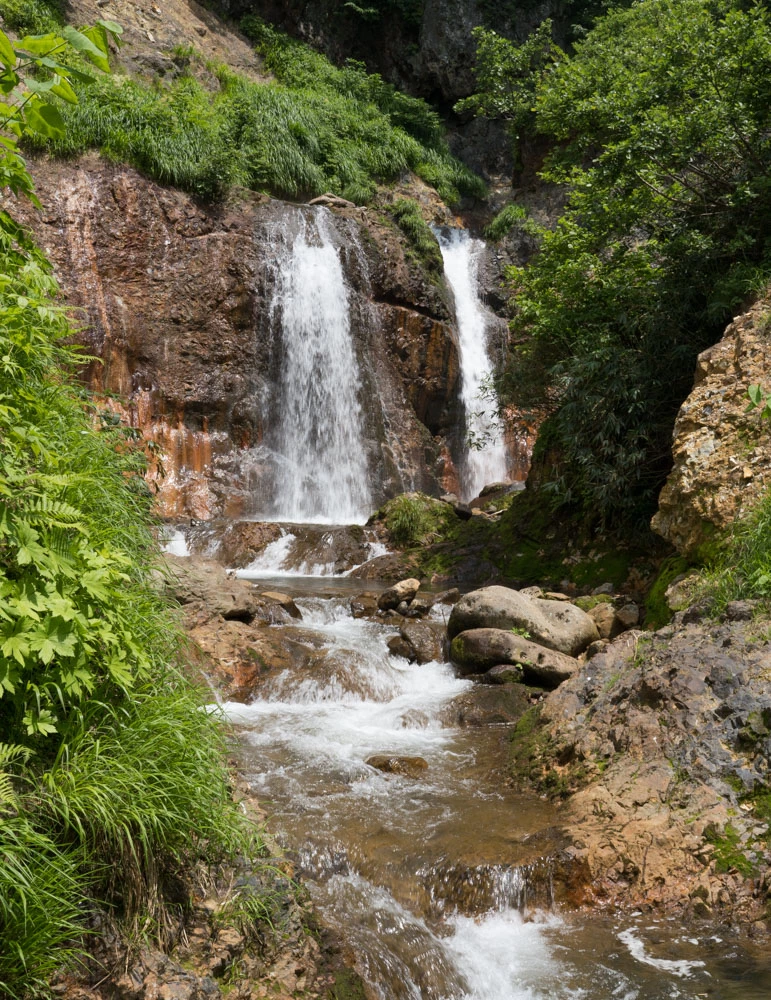 Along the hike by the river trial, I accidentally stepped in the river and my foot turned numb in only two seconds.
The water here is freshly melted snow off the mountain that is flowing down into the rivers, forests, and ocean below. It was COLD!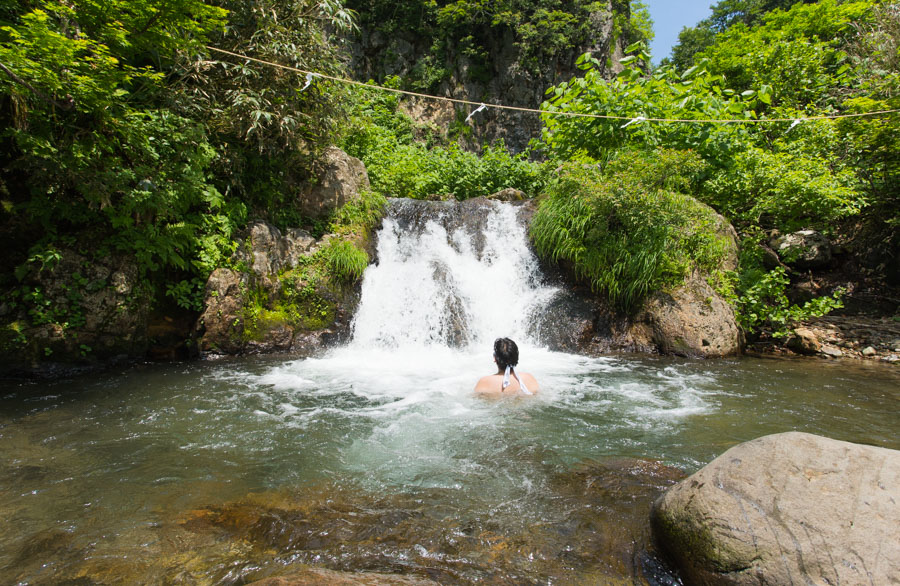 As we waded into the water I could feel the torrent of cold water rush straight through me and strip me of my body heat. We then began to pray and chant with our Yamabushi guide for about a minute.
This intense cold left our bodies numb as we scrambled onto the rocks to warm back up in the sun.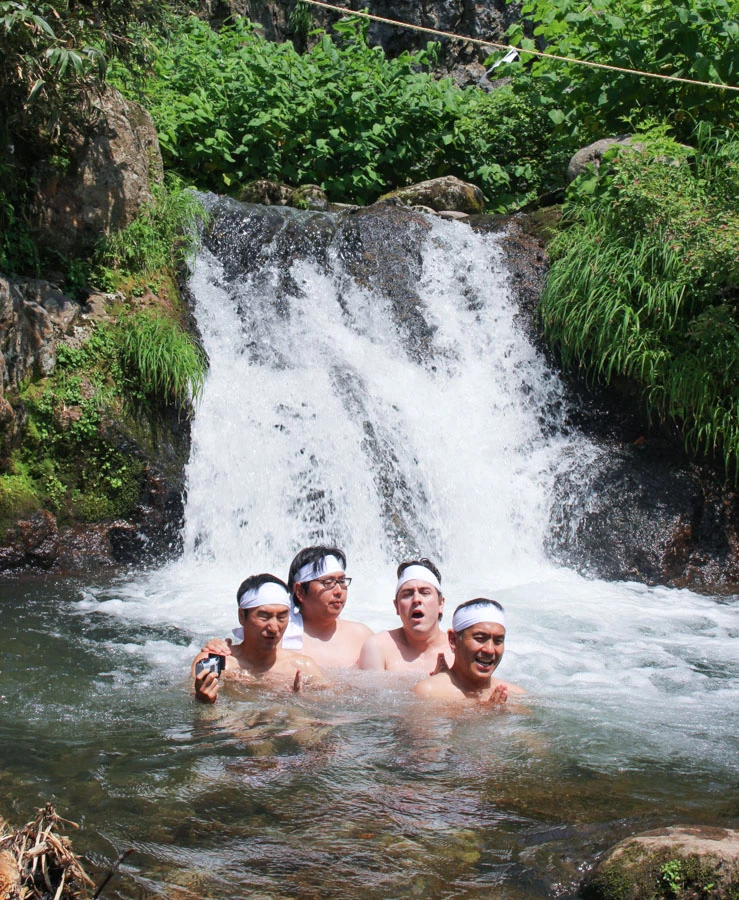 The purpose of this ritual is to accept and show our thanks to Mt. Yudono's gift of pure water to us. It is this steady flow of water throughout the year that sustains the vast forests, rivers, lakes, and fields that life relies in this region. This waterfall is one of the original and purest sources of this water from the Dewa Sanzan Mountains.
I have long appreciated the beautiful crystal clear rivers during my hikes on these mountains, but to enter this holy river through this ritual was deeply humbling and I feel that I was able to experience and feel the raw power of the mountain itself.
There is much more to the Yamabushi training and I certainly will be looking to dive deeper into this incredible way to form a closer connection with the amazing nature of this region.
Learn more about Yamabushi training experiences here in Yamagata here.