The Miyagi Oyster Project
Miyagi's oysters are out of this world.
This is a joint project with our talented and wonderful partners of Studio Olive, Change the World, and Yamanaka Inc.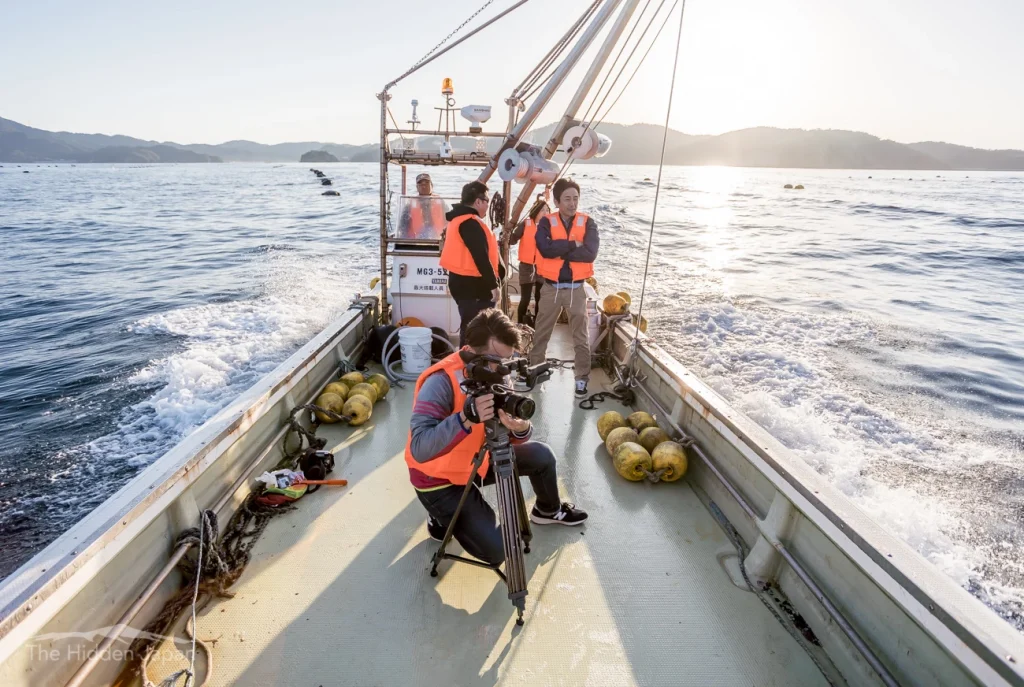 We began our day bright and early at 5 am where we set off into waters off of Ishinomaki City. Shinji Takada, the president of Yamanaka, was our guide for the day and showed us the incredible amount of expertise and logistics that take place just underneath the waters here.
Here in Miyagi, the oysters are grown via a special farming method that was originally developed in this area. Oysters are grown on large scallop shells and hung in 10 meter long lines in the bay.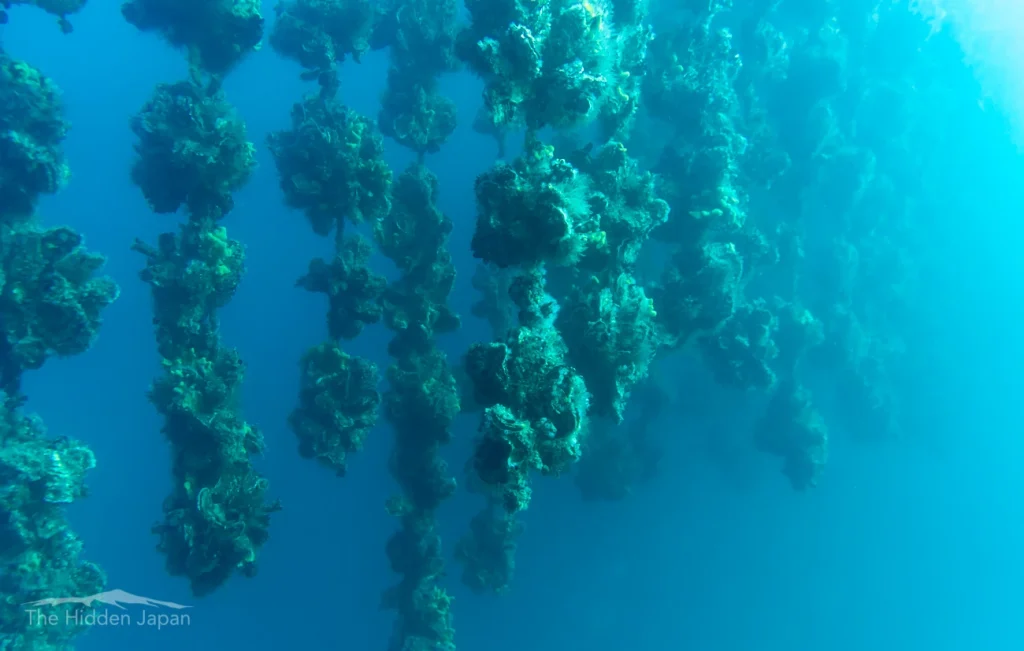 The waters off of Ishinomaki are perfect for breeding these oysters due to two primary factors.
The first is that the cold Oyashiro currents and warm Kuroshio currents meet in this city which brings rich nutrition to these waters. The second is that this coastal region is also lined with mountains that jut out into the coast. The rain that runs off of these rocky mountains fills the water here with fortifying minerals.
The combination of these two factors make for rich breeding grounds for shellfish and a plethora of other marine life.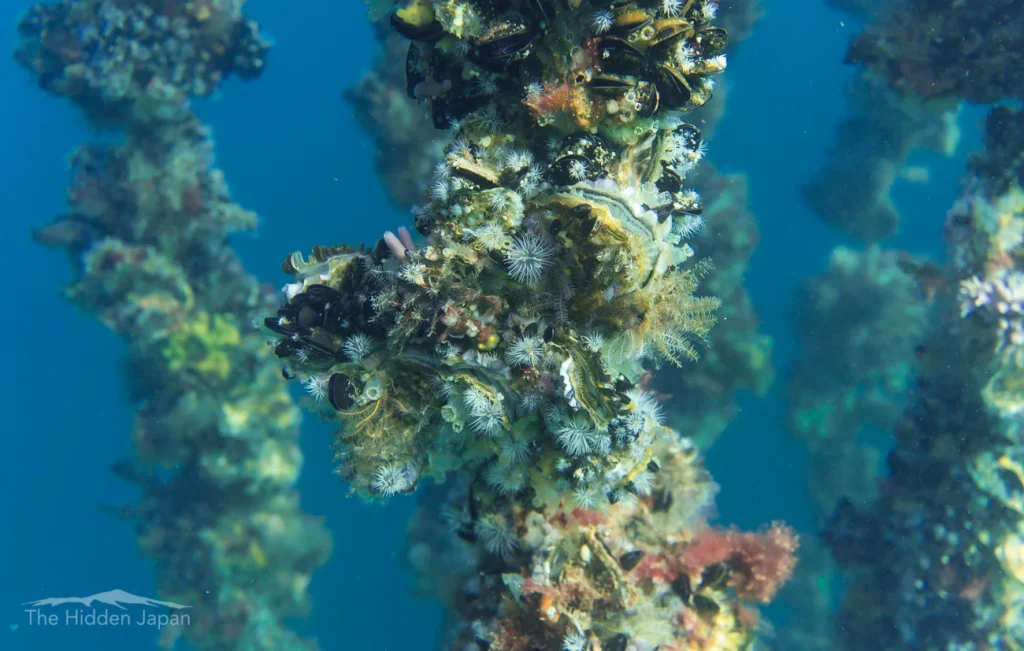 I actually got special permission to dive in the bay and witness the massive farms and sea life up close!
The rich nutrients and minerals here give the waters here a cloudy and deep blue color and the oysters were covered with dozens of other species of sea life. Many of them appeared to be other filter feeders just like the oysters.
Visibility was quite low and without the long lines of oysters, I feel that I could have easily gotten lost. Fortunately there are no dangerous sharks in this part of Japan!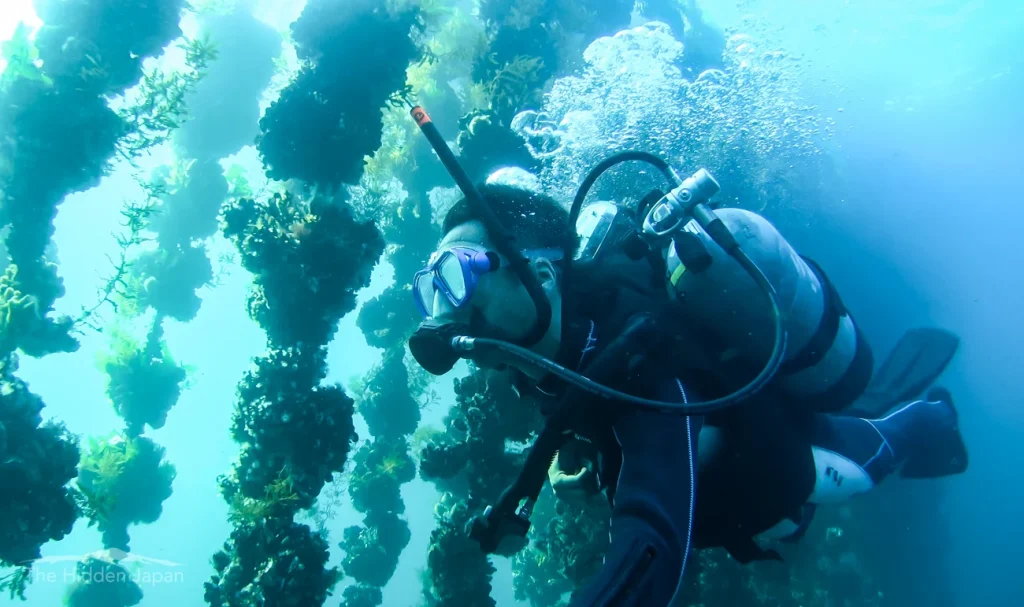 Back on the boat, the fishermen even let us crack open some of the freshly harvested oysters and try them out in the bay!
These were absolutely the most fresh, tender, succulent, and delicious oysters I have ever had. I truly cannot find the words to describe how much I enjoyed them and I find myself overwhelmed by a deep craving for these oysters as I write this.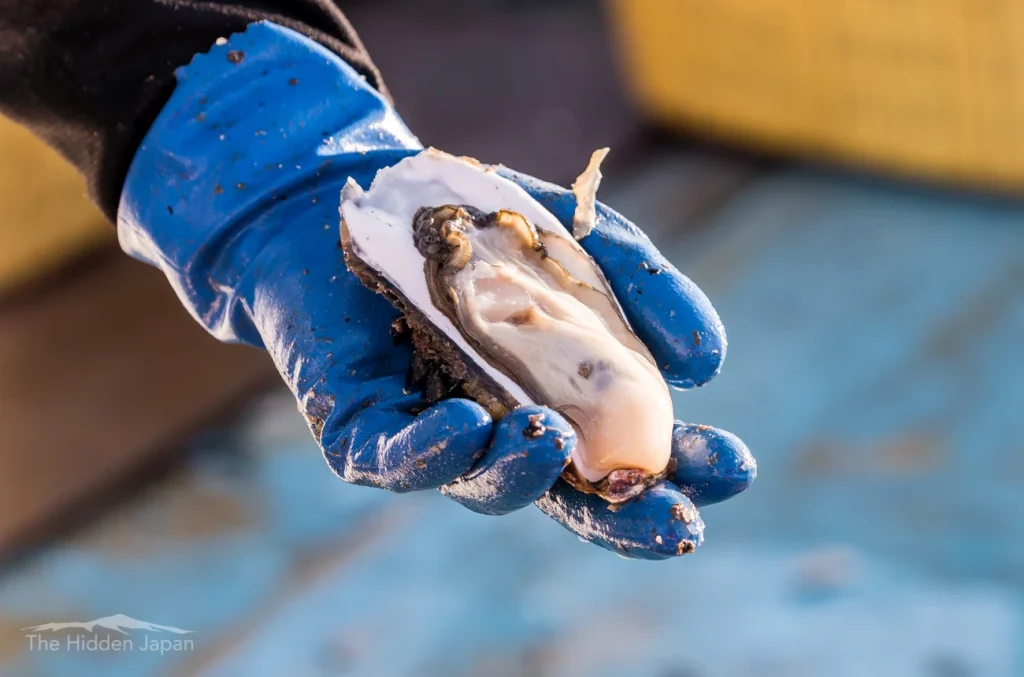 Another very special point about the oysters farmed in Ishinomaki City is that this region has a very low population and is largely free from industrial factories and other sources of pollution.
The result of this is the produce grown in these rich and pristine waters can be eaten raw and enjoyed right from the ocean.
The 2011 earthquake and tsunami devastated this region nearly wiped out the fishing industry here. But as you can see by this post, Yamanaka and other fisheries are back and stronger than ever and their story of recovery is beautiful and inspiring.